Remembering Francisco Tárrega (Castellon, Spain)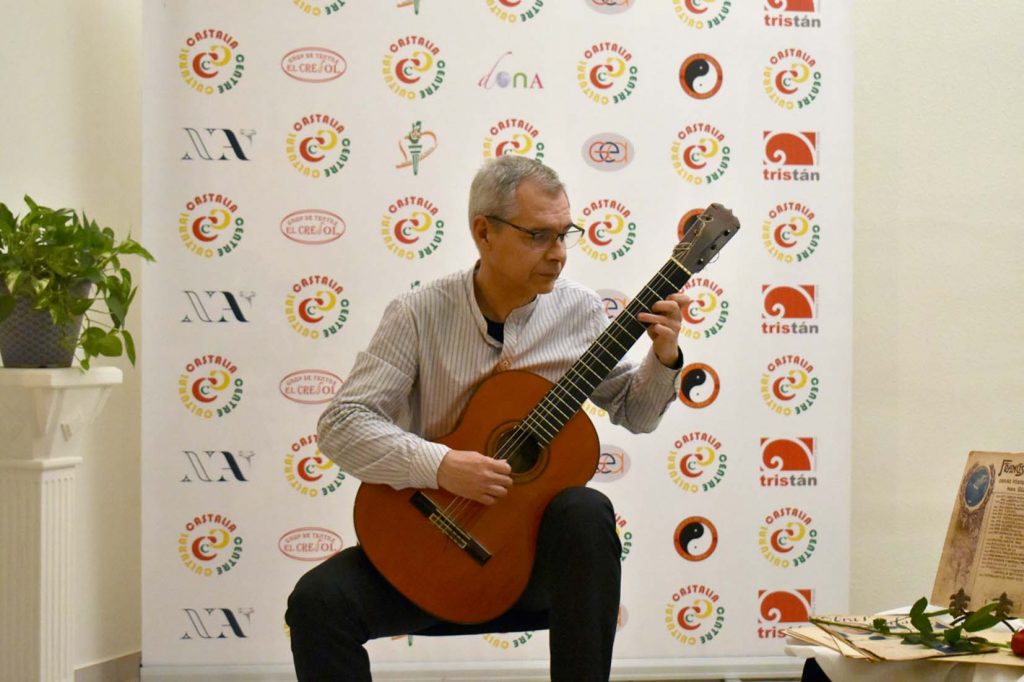 New Acropolis in Castellon paid tribute to a classical guitarist. Not just any classical guitarist, but Francisco de Asís Tárrega Eixea, aka Francisco Tárrega. He is considered to be one of the greatest musicians that came from the region of Castellon, composer and music arranger for the classical guitar, the instrument he mastered like an authentic virtuoso.
Such beautiful values and archetypes do not "just happen to be." We must evoke such talents, master them, make efforts to reach these heights. Tárrega, along with various other composers of his time, followed this objective. We had a chance to listen to some beautiful compositions, which were created as technical exercises for guitarists to practise their chords, notes and scales… These exercises, we admit, tend to be rather tedious and uninteresting, but the ones composed by Tárrega are filled with details which, without losing the educational value, are a real delight to listen to.
In a dynamic and elegant way, Carlos Farraces – a member of the Tristan Institute, the director of New Acropolis in Castellon and a lover of the classical guitar – took the public on a journey through certain key moments and prominent people in Tárraga's life. Every explanation was accompanied by an exquisite live interpretation of some of the most famous works by Francisco Tárrega, such as Tear (Lágrima), Oremus and the well-known, Capricho árabe.
It was an evening full of beauty, elegance and, above all, pleasure of good music.