Stage performance based on the "The Prophet" by Khalil Gibran (Brazil)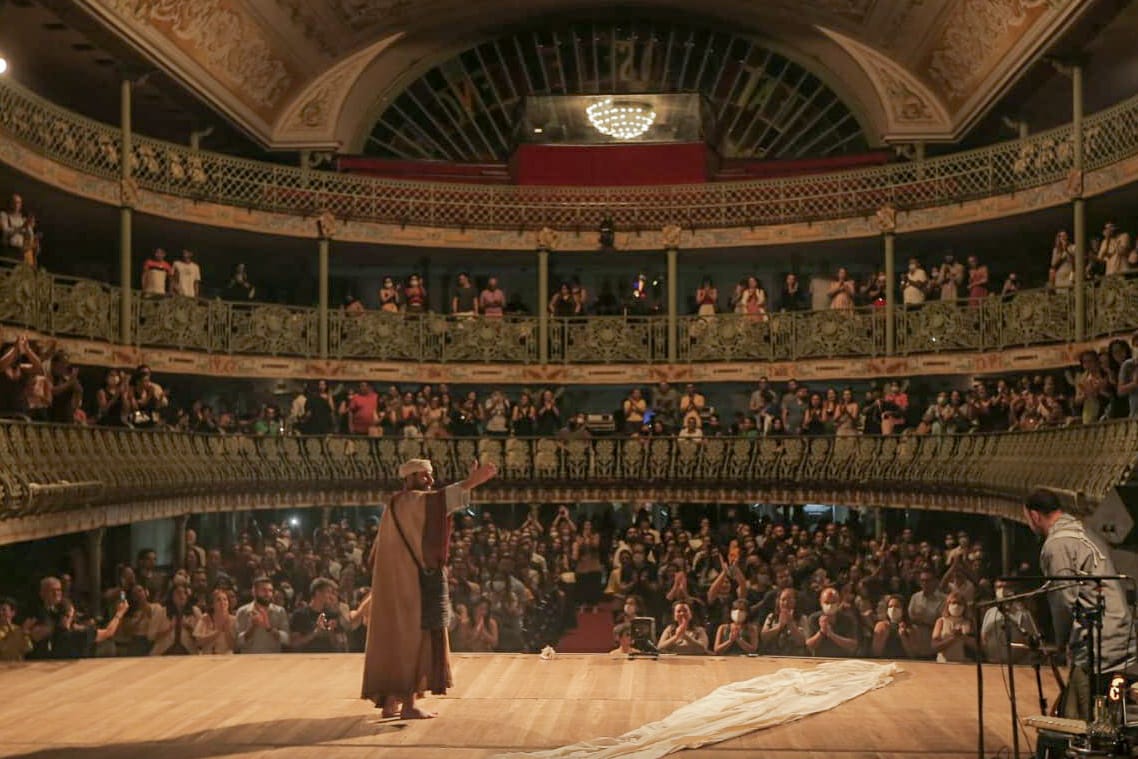 New Acropolis Organization's Art Week 2022 in Fortaleza (CE) ended with the national premiere of the theatrical adaptation of "The Prophet", the most famous book by Khalil Gibran, one of the most widely read works in the world and which next year celebrates a century since its original publication.
The text of the exhibition is by New Acropolis professor Lúcia Helena Galvão, who also signed the preface of another edition of the almost centenary work.
The book has 28 poetic essays. The work includes 12 of them. The choice favors transversal themes, such as love and death, and at the same time invites the public to go beyond the scenic to reach Gibran's thought. According to Lúcia Helena Galvão, the goal of transforming "The Prophet" into a play was to make it even more accessible.
"In the book The Prophet, the beauty of the form and the mystical depth of the content embrace each other in an intense way," wrote the professor.
The monologue premiered in the Art Week promoted by Nova Acropolis on two nights, with sold-out seating capacity at the José de Alencar Theater, in Fortaleza.
The central character of the book, Almustafa, was played on stage by the Lebanese actor Sami Bordokan, who is also a singer and, together with his brother William, was the musical director, enriching the work with ancestral instruments such as the lute, the nay flute, the rabab and the derbak. The staging was by Luiz Antônio Rocha, the lighting by Ricardo Fujii and the scenery and costumes by Uruguayan artist Eduardo Albini.
It is said that Gibran did not like to be called a philosopher, but the author of the play explains that the word defines the author well. Philosopher, of course, understood in its prime meaning, that of one who dedicates himself to knowledge. Knowing that he talks about the life of each one of us.