Virtual Philosophy Forum in homage to the Earth (Spain)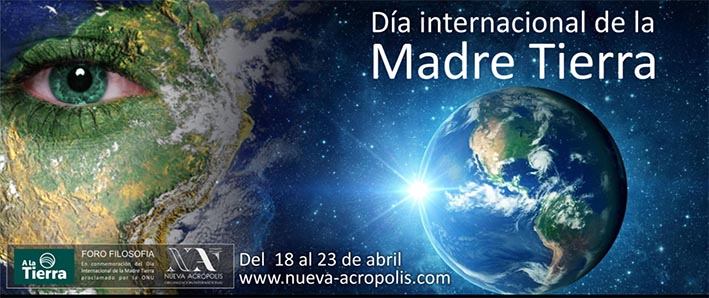 The forum addressed the relationship of human beings with the Earth from a philosophical, anthropological and humanistic perspective, seeking to contribute to the joint effort, with an approach that highlights the best of our human condition, in the restoration of a more balanced relationship with Nature.
The program included the following online lectures:
– The United Nations and its commitment to International Mother Earth Day.
Speaker: Juan Manuel de Faramiñán Gilbert.
Professor of International Public Law and International Relations at the University of Jaén, Jean Monnet Chair in Institutions and Law of the European Union, Director of the Globalization Observatory of the University of Jaén.
– The Mother Goddess, between myth and logos.
Speaker: Mª Dolores Fernández-Fígares.
Journalist, PhD in Anthropology. Author of the works: The Friends of Plato; The First Philosophers and The Caravans of Ideas between East and West.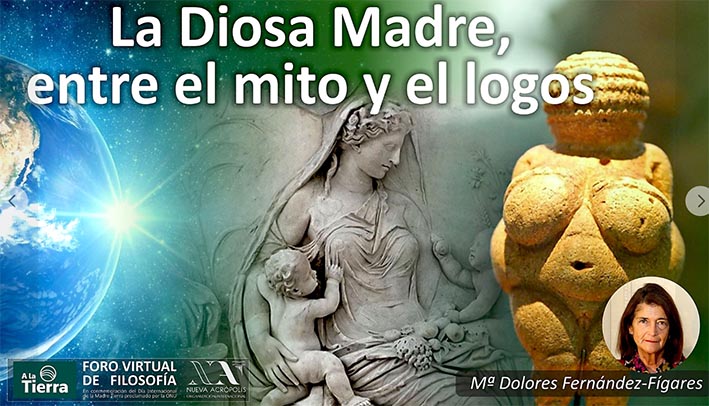 – Philosophical Foundations of Ecology
Speaker: Miguel Ángel Padilla.
Writer, Philosopher, Humanist. Lecturer for more than 25 years. Professor of Comparative Philosophy at the New Acropolis International School of Philosophy. Founding member and president since 2009 of the International Network of Universal Ethics. Vice-president of the UNESCO Club of Malaga, Education, Culture and Peace.
– The Mother Goddess and the Sun Goddess among the Hittites
Speaker: José Carlos Fernández.
National Director of Nova Acropole in Portugal since 2004. He directs the magazines Fenix, Pandava and Matemática para Filósofos. He has written several hundred articles for these magazines and for Esfinge, Cuadernos de Cultura, Conócete a Ti Mismo, Nueva Acrópolis and others. He is the author of several books.
– The 7 Laws of Nature. Teachings of Mother Earth.
Speaker: Delia Steinberg Guzman is currently Honorary President of the International Organization New Acropolis, having served as its president from 1991 to 2020.
– Rites of Passage and the Rhythm of the Earth
Speaker: Héctor Gil García is a transpersonal therapist, philosopher and writer. He is a specialist in psychosomatics and transpersonal development.
-Wangari Maathai, the tree woman: Seeds to improve the world.
Speaker: Cristal Martínez, coordinator of the environmental volunteering projects, Planeta Viu, in New Acropolis Barcelona, from 2006 to 2018.
To view all the content of this forum: https://www.nueva-acropolis.com/foro-filosofico-dia-internacional-de-la-madre-tierra/