A merrier Christmas for hundreds of people (Peru)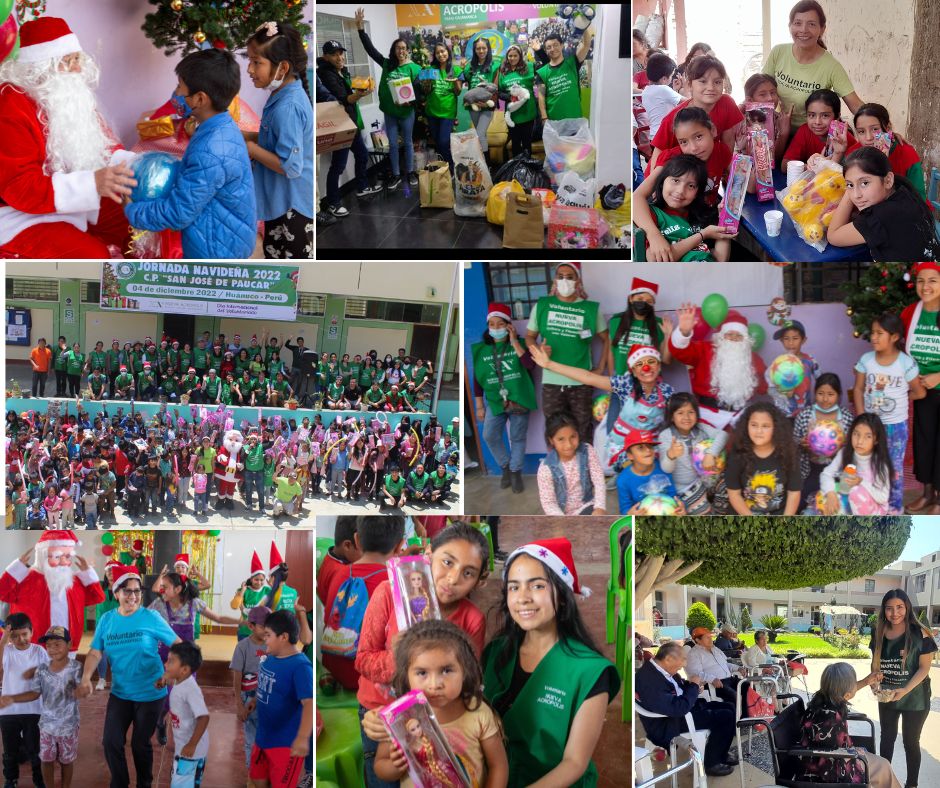 During the Christmas holidays, nearly three hundred volunteers from New Acropolis Peru gathered to carry out a series of activities focused on bringing joy to those most in need. We had a positive impact on the lives of 903 children and 388 senior citizens in the cities of Lima, Chiclayo, Trujillo, Cajamarca, Huanuco, among others.
In New Acropolis Peru we seek to promote solidarity and contribute to the building of a more just and united society.