Epiphany Campaign 2022-23 (Barcelona, Spain)
Every year New Acropolis Barcelona organizes the Christmas and Epiphany Campaign for the collection and distribution of food – an initiative which attracts a growing number of people year after year.
It is estimated that there are 5142 homeless people in Barcelona, of which some 1231 spend the night on the streets. It is a number that continues to grow each year, but for us it is not just statistics, but individuals facing difficult situations and realities.
Under such circumstances a group of 56 volunteers gathered at New Acropolis Barcelona on Three Kings Day to prepare sandwiches and deliver bags of food to homeless people in the city. 30 out of the 56 volunteers were members of the organization and the remaining 26 found out about the project through digital platforms such as Connecta't, Eventbrite or Meetup.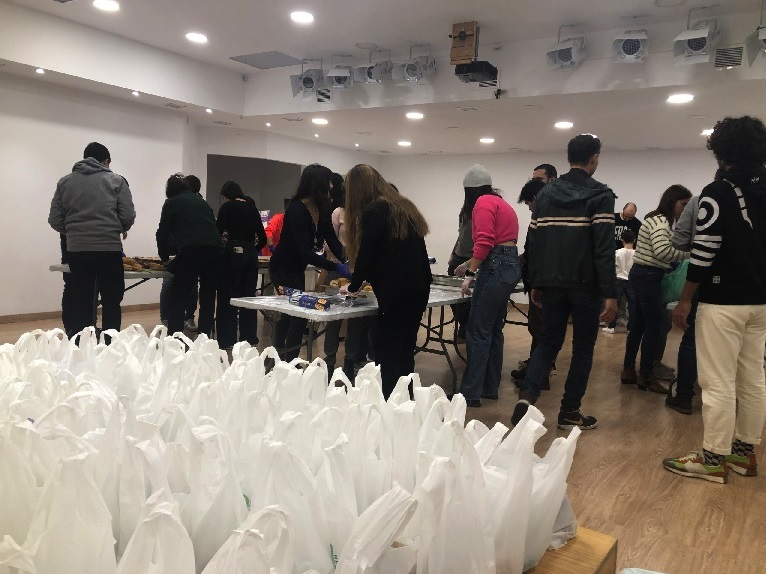 We prepared 88 bags with food containing a sandwich, a juice, a smoothie, some fruit, a yogurt and some sweets. As in the previous year, we made nutritious sandwiches made with chicken, tuna and vegetables.
In addition, we also prepared hot vegetable soup. It is worth noting that many of the vegetables were donated by merchants from the Mercat del Ninot. Apart from the bags of food, we also distributed some warm clothes, handmade postcards made with love and an information sheet about different social services in the city of Barcelona.
We raised 201€ that we spent entirely on food.
In total, all the volunteers covered 13 distribution areas in Barcelona, especially the districts of Eixample, Ciutat Vella and Sants-Montjuïc, where the numbers of people sleeping on the streets are greater.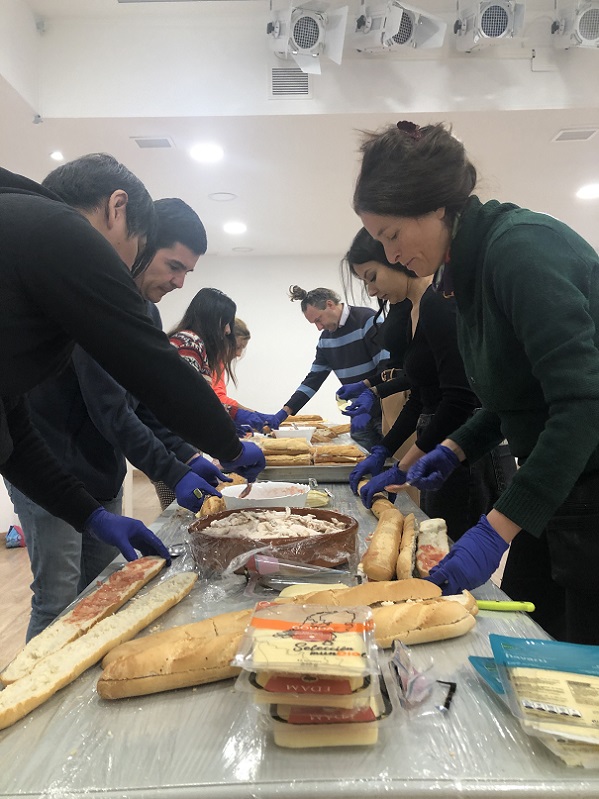 We try to reflect on the multiple causes that can lead one to homelessness and the fact that we could also find ourselves in a vulnerable situation like this due to the adversities of life.
We know that this is a one-off help where the important thing is not only the food, but our best intentions and the time dedicated to them, being available to listen to their stories which sometimes go unnoticed, and yet are very present in our city.
We would like to thank all the volunteers who, apart from participating, offered their help at all times.