Mother Earth Day (Innsbruck, Austria)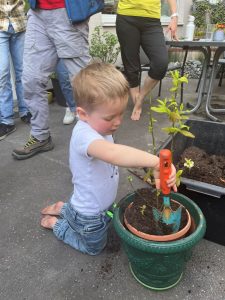 On International Earth Day, there were again plenty of opportunities to connect with nature in Innsbruck.
The day started with a group of volunteers cleaning and collecting trash in the forest. Later there was a workshop on the world of bees in our school. What can man learn from this miracle of nature?
The highlight of the day was the joint planting of a blueberry bush in our garden.
At the end of the day, we visit a "Greenroot" partner, a packaging-free store in Innsbruck. We were able to see sustainability from different perspectives. Because sustainability is more than just avoiding waste!
On this day we felt again that we are part of nature.