New Acropolis Hosts an Evening of Ukrainian Poetry and Music (Dnipro, Ukraine)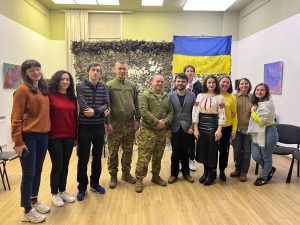 In the heart of Dnipro, New Acropolis organized an unforgettable evening of poetry, music, and letters. The event followed an active day of volunteering where participants engaged in various activities.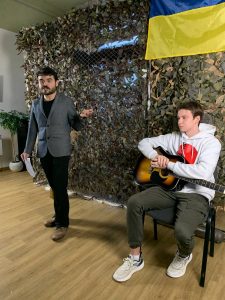 At the event, guests were invited to share their talents on an open microphone platform. Attendees recited their own Ukrainian poems, reformed original songs, and read works by both contemporary and classic Ukrainian artists. The atmosphere was electric, and the sense of community and camaraderie was palpable.
Dnipro, located in Eastern Ukraine, is not far from the active military zones of the country. Despite the ongoing conflict, the city's vibrant spirit shone through, and guests revelled in the magic of springtime in Dnipro.
New Acropolis is proud to support and showcase the beauty of Ukrainian culture, and events like these highlight the power of the arts to bring people together and foster a sense of unity.