Sightseeing walk in Budapest (Hungary)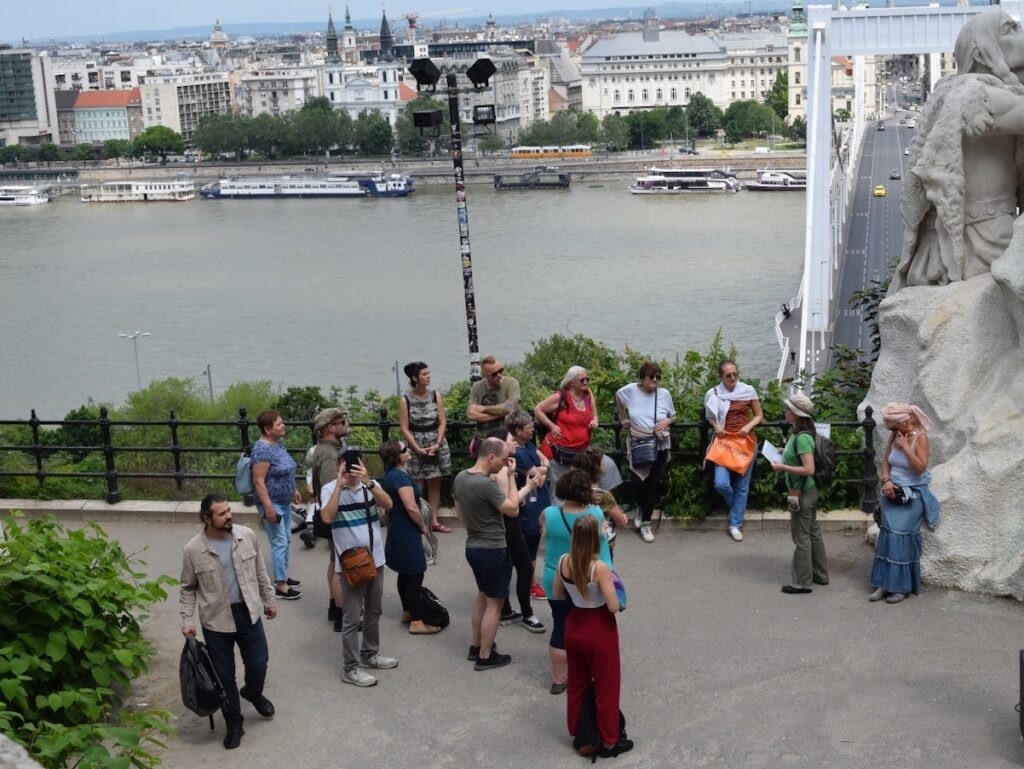 New Acropolis held a natural and cultural history walk at one of the emblematic locations of the capital, the World Heritage-listed Gellért Hill. This is the twentieth year that the hill has been the venue of the association's Earth Day urban improvement activities, so in addition to the usual environmental clean-up, land clearing and planting of perennial plants, this year the volunteers also invited visitors to discover the values of the area.
During the three-hour excursion, consisting of nine stops, the participants got acquainted with the local history and the geological and natural features of this area, rich in hot springs. The walk ended in the Garden of Philosophers, housing a group of statues created by their sculptor "for a better understanding of each other".