The Alchemy of Couple (Paris, France)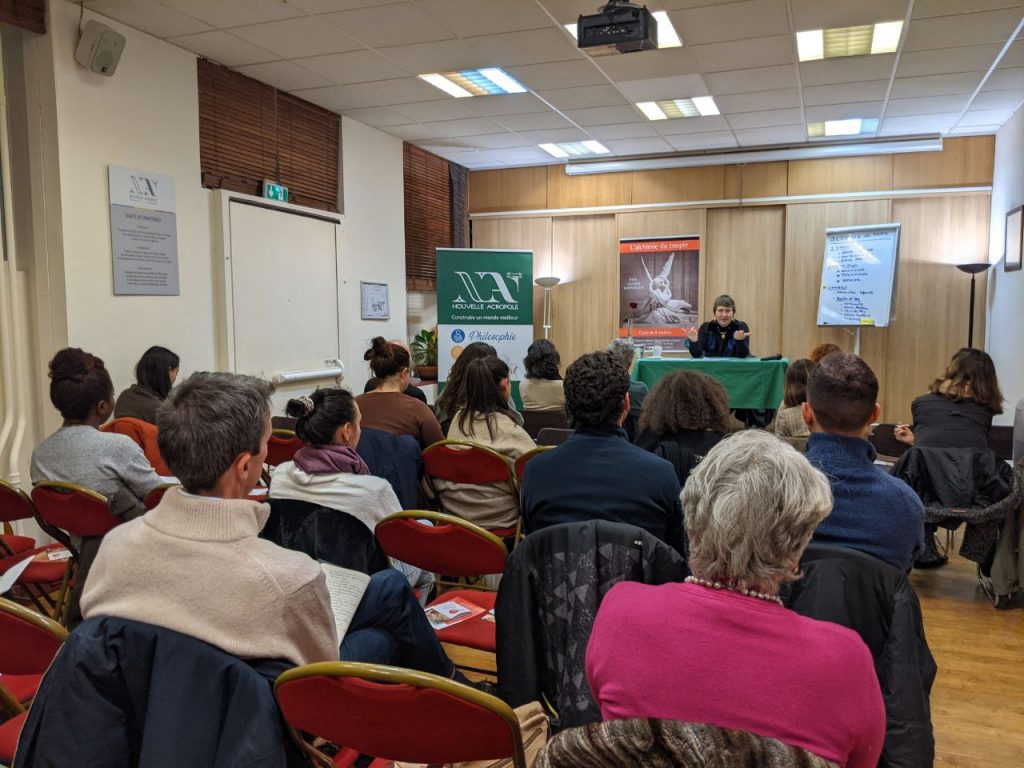 What does the couple mean today? Is it just the comfort of a well-oiled relationship that works like a perfect clockwork? Or does the couple allow us to meet the other person we feel closest to, by sharing our intimacy and revealing our vulnerability? What if building a couple was learning to create this third term between oneself and the other through the relationship?
Laura Winckler explained to the participants who came to listen to this conference organized by New Acropolis Paris, how the couple can be a unique and enriching experience which would allow to include little by little all the forms of the Other in its richness and its diversity.