New Acropolis coordinates "Links of Solidarity" between Argentinian cities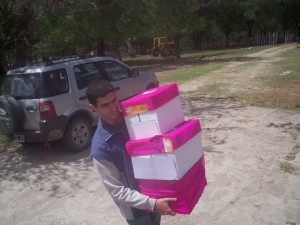 Solidarity knows no boundaries, so, as part of the Social Volunteering of our institution, this program was created as an educational project to promote values and solidarity, aimed at young people in the cities of Capital Federal, Santiago del Estero and Córdoba.
Around 20 young people from the Estrada de Capital School initiated a solidarity campaign for the benefit of the Obispo Salguero School in Córdoba. Volunteers from the New Acropolis branch in this city handed out gifts on 14 October.
This solidarity project promoted by New Acropolis in Argentina demonstrates – in a palpable way – the benefits of philosophy in our society.