Opening of a new center in Tegucigalpa, Honduras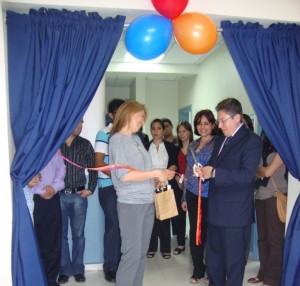 On April 23, a new center was opened in Colonia La Reforma, in the city of Tegucigalpa.
The head of N. A. in Honduras, Gustavo Molina, along with members and supporters of the institution, accompanied the director of the new center, Fayzuri Figueroa, at the first N.A. activity conducted in that city. It was a course entitled "Living philosophy".
Currently NA has three centres in Honduras, permanent study areas in the cities of Tegucigalpa and San Pedro Sula. There are courses in archery, Arabic dance, speed reading, vegetarian cooking, tai chi, the art of bonsai, painting and drawing, and various volunteer activities.