World Philosophy Day in Romania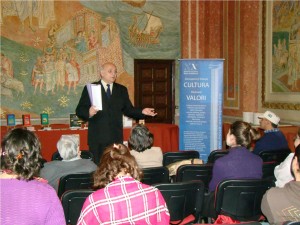 In November, New Acropolis Romania has celebrated the World Philosophy Day in four of the main cities in the country.
The New Acropolis centre of Bucharest has commemorated the 2400 years since the foundation of the Plato's Academy by organizing an exhibition-event which portrayed the origins of the Plato's Academy and its influences on the history of philosophy. The exhibition has been hosted by the Museum of Bucharest – The Şuţu Palace. The public reacted promptly: over 700 people have attended both the five conferences on the Platonic ideas and the "School of Philosophy" stage play – a demonstration of the values of the atemporal morals over the issues of the everyday life.
On the Black Sea Coast, the members of the New Acropolis centre of Constanta, in collaboration with the National Museum of H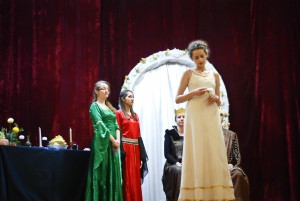 istory and Archaeology have invited the broad public to two conferences on the Plato's Academy and to the projection of the philosophical film Hercules' Labors.
In the western region of the country, in Timisoara, the N.A. members have performed, in front of over 120 people, the well-known Myth of Cupid and Psyche.
The New Acropolis centre of Iasi has invited the public to attend a series of conferences, projections of philosophical films and a workshop referred to as "Know Thyself" how the human being may conduct its own life and which are the necessary tools for this.
The large number of people who joined the celebration of this important art of living, the Philosophy, over 1000 persons, supports our strong belief that we still need  the philosophy and its extraordinary heritage of values and experiences.