New Acropolis cares for and conserves the environment, both natural and historical (Romania)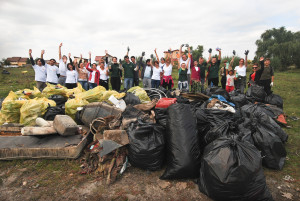 New Acropolis volunteers in the city of Timisoara participated in the ecology campaign to clean up the environment with the motto "Let's Do It".  This year, more than 100 countries joined in this civic activity which took place mostly during September.  The New Acropolis team picked up more than 120 bags of garbage from a small field in the outskirts of Timisoara.  The garbage was then sorted for recycling.  New Acropolis believes that our personal actions can make a difference and give a good example for others to follow.  The things we do can have a great influence on our environment, such as keeping nature clean and free from pollution, which is vital for our survival and development.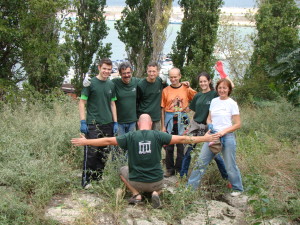 The members of New Acropolis in the city of Constanza took part in new activities to conserve the Greek and Roman archeological sites in the ancient area.  This work is part of New Acropolis' constant objective to preserve and promote the historical identity of more than 2,000 years of Constanza, a Romanian city on the border of the Black Sea built on the ruins of Tomis, an ancient Greek city-colony.  Tomis was established in the 7th century B.C. and is also known as the place of exile for the great Roman poet Ovid.