Posted by
Brazil
in
Humanitarian Disaster Relief
,
Social Volunteering
, tags:
ENG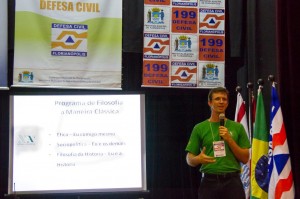 New Acropolis in Florianopolis, was invited by the Civil Defense for the Organizing Committee of the State stage of the 2nd CNPDC – National Conference on Protection and Civil Defense, held in Brasilia next month of May.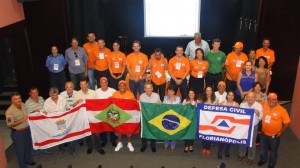 According to Mayor Fabiano, the Committee that organized the Conference will include representation of the public sector, civil society, professional advice and the law, and the scientific community. The director of the School of Volunteers of New Acropolis in Florianopolis, Roberto Pertile, representative of the School in the Committee, formed part of the Symposium as a delegate, and on this occasion he talked about the importance of volunteerism in emergencies; and the protection of citizens in case of disasters that result from climatic adversities.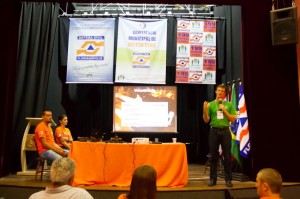 After the meeting, was held the election of delegates that will go to the event at the state level. There will be 500 delegates representing various regions of the state of Santa Catarina. In addition to Roberto Pertile, representing New Acropolis will be Wallace F. Nagashima, who was also elected delegate, and close to 30 volunteers.
The aim of the Symposium is to address the policy of protection and civil defense, where each municipality or region holds its stage to discuss their needs and solutions. The outcome of this meeting is forwarded to State level and at the end they will compose the national guidelines. The State event will take place in the city of Lages, on March 26th and 27th.

No Comments »