900 children and youths sang in the National Encounter of the XXII Festival of Choirs 'Concordia 2014'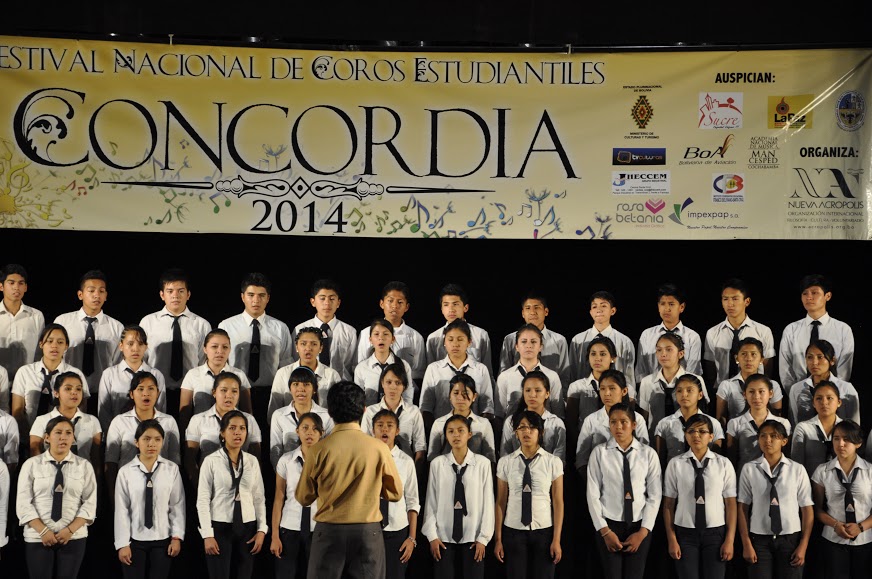 The Gran Mariscal Theater of the city of Sucre, welcomed the National Meeting of the XXII National Festival of Student Choirs Concordia, organized by New Acropolis Bolivia with the support of the Ministry of Culture and Tourism, the Autonomous Municipal Government of Sucre, the Directorate of Culture of the Universidad Mayor, Real y Pontificia de San Francisco Xavier de Chuquisaca, among other institutions and companies in the private sector.
This large-scale event brought together 16 choirs, previously selected in the departmental phase of the Festival, held in September in the cities of La Paz, Cochabamba, Oruro and Santa Cruz.
Nine hundred children and young people occupied the stage of Gran Mariscal Theater to interpret a varied repertoire that moved the audience filling the theatre in the two functions of the Festival.