Book Club: 'Momo', the race against time (South Korea)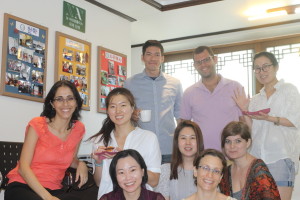 New Acropolis South Korea held its second Book Club meeting, and discussed the book Momo by Michael
Ende.
A main theme that was explored by participants was the concept of Time in our modern life, and
how Time is becoming more and more important and challenging for us. Most of our day we feel
as if we were in a race… trying to do as much as we can in a short period of time.