From Medellin to Oz, an unexpected journey (Medellin, Colombia)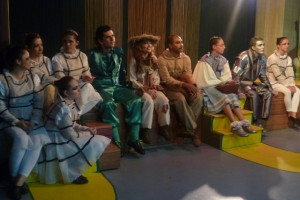 A new adaptation, from the several ones around the world that the legendary work "The Wizard of Oz" from Frank Baum, took place in Medellin  and was titled "Oz, an unexpected journey".
A cast of 20 people between, actors, dancers and musicians, recreated the play that was presented 7 times to close to 400 attendants during the month of October.
The spectators  went back home following the Yellow-brick road, remembering that the WANT TO DO in life is the motor that drives all the steps throughout the road.