Lecture on Renaissance philosophy on World Philosophy Day (Bratislava, Slovakia)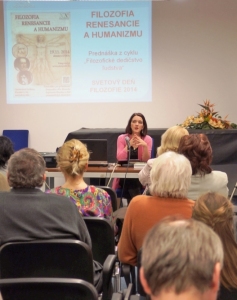 On the occasion of the celebration of World Philosophy Day, New Acropolis in cooperation with the Centre for Information and Documentation of UNESCO gave a lecture about humanism and Renaissance philosophy, accompanied by the reading of phrases from great characters of this historical period.
The lecture highlighted three characters: Leonardo da Vinci, Pico della Mirandola and Giordano Bruno. The activity was held at the University Library in Bratislava.