'Renaissance: Here and Now': Commemorative lecture on World Philosophy Day 2014 (Mumbai, India)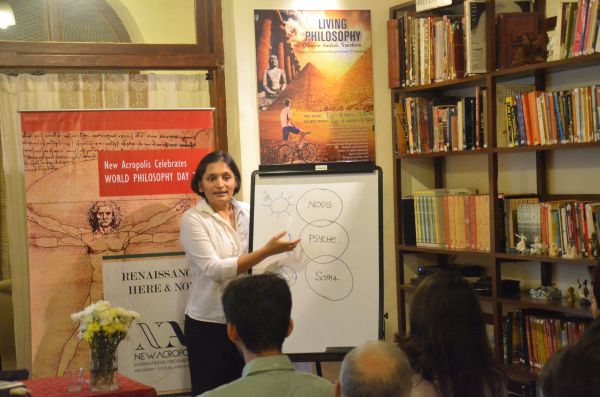 New Acropolis Mumbai commemorated UNESCO's World Philosophy Day 2014 by hosting a lecture entitled Renaissance: Here and Now. The talk introduced the historical context in which the Renaissance blossomed in Europe, shedding light on the possibility of a similar cultural revival in our own post-modern times.
Tracing through the inspirational work of artists, musicians, architects and astronomers during the period of the Renaissance, it was proposed that the revival of Philosophical values was central to the movement. This revolutionary movement was indeed set into motion by just a handful of 'Renaissance Men'. Perhaps such a philosophical renewal is necessary and possible, again today in order to give rise to a Golden Age in our present times.