Series of lectures on Plato during World Philosophy Day and in commemoration of the 2400th anniversary of the founding of Plato's Academy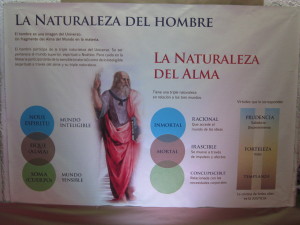 In honor of the 2400th anniversary of the foundation of Plato's Academy and of World Philosophy Day (declared by UNESCO), New Acropolis Dominican Republic organized a Series of lectures and talks on Platonic philosophy. "What do we know about love?" and the "Allegory of the Cave" were among the topics discussed in these 3 weeks dedicated to philosophy.
As a complement to this series of lectures, a presentation-montage on Greek philosophy took place and was open to schools, the media and the general public.