The red pill, from Plato to Neo. World Philosophy Day (Mumbai, India)
On November the 21st more than a hundred guests participated in the celebration of World Philosophy Day at the The Blue Frog Club of Mumbai. The anniversary of the foundation of Plato's Academy in Athens 2400 years ago was also commemorated. The event was organized by New Acropolis in North India and carried out in collaboration with Blue Frog, Mahindra Group and the Indian Express.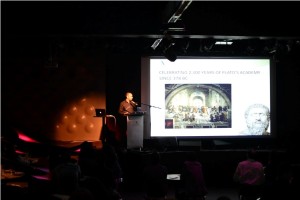 The first session was a lecture by Yaron Barzilay, National Director of New Acropolis North India. Mr. Barzilay spoke of Plato, his master Socrates and the current state of his teachings in modern times. He spoke of the importance of the Academy as a school of philosophy in the classical tradition and went on to describe the allegory of the cave.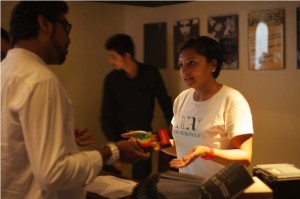 The lecture was followed by the showing of the movie "The Matrix", an allegory of the cave.
Follow the news at:
http://www.speakingtree.in/spiritual-articles/lifestyle/cave-dwellers/63700
http://www.indianexpress.com/news/geny-philosophy/1197535/0