World Philosophy Day (Warsaw, Poland)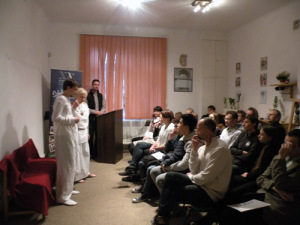 New Acropolis Warsaw celebrated World Philosophy Day (initiative of UNESCO) with a three-day program including lectures, discussions, dialogues about the usefulness of philosophy in the current world.
New Acropolis volunteers also presented the theatrical performance Friends of Socrates. Participants could take part in theatre workshops to create a scenario called "New Athens", where they played the role of citizens who take responsibility in society for its development in the future.