Action for the planet in Costa Rica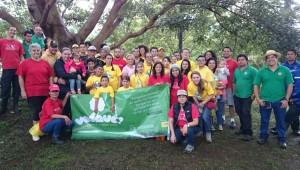 Recently a new day of the project 'And you: what?' took place, organized by the volunteers of New Acropolis Costa Rica, who continuously carry out activities destined for the care of the environment.
On this occasion a joint action was carried out with the hardware store EPA, in the Park 'Sánchez', in Curridabat, San Jose. The activity consisted in planting more than 50 trees, and in cleaning up the park.