Clean-up campaign in the city of Velikiy Novgorod (North Russia)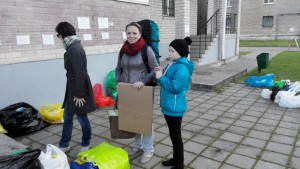 New Acropolis in Velikiy Novgorod, North Russia took part in a monthly clean-up campaign involving waste collection, as organizers of one of the collection points. Having several consistent selective waste collection points is quite a victory for the city as this ecological approach is only beginning to develop in Russia.
Some people who come to the New Acropolis collection point don't just bring their waste for disposal, they also offer help sort it out.
This cooperative effort between organizers, volunteers and participants is very important to the city, representing another step towards a cleaner and better world.