Event dedicated to the Renaissance ideas that changed the world (Arad, Romania)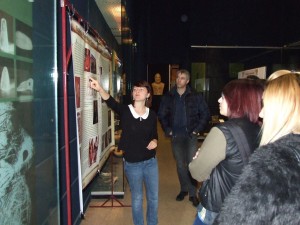 New Acropolis in collaboration with the Arad Museum Complex organized the event Renaissance – Ideas that Changed the World. Participants were able to find out more about Renaissance ideas which pushed the boundaries of human knowledge towards new frontiers and re-established the human being as the measure of all things.
Five lectures were held during the event and touched upon relevant subjects such as the important role played by the ideas of classical philosophy during the Renaissance and the transformations that they brought, the flourishing of art and science, and also the shifts in political paradigms which paved the road for a new vision about the individual and his relationship with the state.
The lectures were followed by philosophical round tables during which participants could discuss the ideas which were brought forward and analyse their impact and relevance for our modern society. The documentary films about 15th and 16th century Florence and Prague were also highly appreciated.
The exhibition Following in the footsteps of Renaissance geniuses at the History Museum of Arad, was comprised of 54 boards on the philosophy, science, painting, music, architecture, sculpture and alchemy of the Renaissance. High schoolers from Arad enjoyed a day of guided tours of the exhibition with New Acropolis volunteers as their guides. The general Renaissance ambiance was further supported by the music recital Renaissance resonances, along with painting and music workshops, and with the Renaissance dance workshop, which were held by volunteers of New Acropolis.
We congratulate all the participants and thank our partners, as our thoughts head towards future projects that could help inspire a blooming of Renaissance ideas in Arad.