MGTV interview on 'The art of coexistence' (Uberaba, MG, Brazil)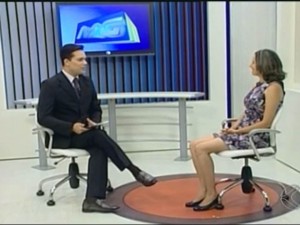 The TV program Integraço (MGTV) invited New Acropolis Uberaba for an interview on coexistence.
The invitation was related to the lecture entitled 'The art of coexistence' which featured Ana Cristina, the New Acropolis presenter, who addressed the topic under the focus of philosophy in the classical manner, i.e. how through pedagogical processes and the development of human values we can build coexistence with more solidarity and fraternal awareness.
Enjoy the interview: http://globotv.globo.com/tv-integracao-triangulo-mineiro/mgtv-1-tv-integracao/v/a-arte-da-convivencia-e-tema-de-palestra-em-uberaba/3911147/