Orientation workshop in nature (Slovenia)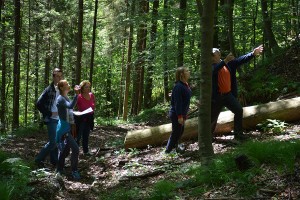 Have you ever been lost in the woods? Many people lack the skills of knowing how to navigate in nature and finding means to guide them. For this reason New Acropolis organized an orientation workshop held in an incredible environment, the beautiful hills of Gorenja Trebuša, near Tolmin in Slovenia.
Participants first learned how to use compasses, how to estimate distances, how to estimate the quantity and weight of objects and later they went on a 'mission' to put their new knowledge into practice. The activity was fun and sportive but also very useful for real life.