'Philosophy Nowadays' – An open debate on Science and Culture at the cultural center of Ano Toumpa (Thessaloniki, Greece)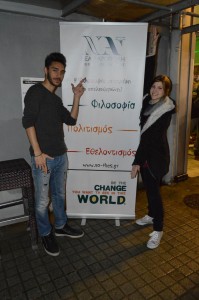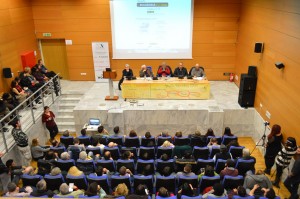 In the framework of a global effort to highlight the value and importance of Philosophy, New Acropolis Thessaloniki organized an event entitled 'Philosophy Nowadays' which took place at the Cultural Center of Ano Toumba, kindly offered by the Comunidad Municipal Cuarta in Thessaloniki.
More than 200 participants attended the presentations of the speakers who were all university professors. The topics that were presented were:
– Philosophy in Education: the 'Myth of the Cave' and the concept of the 'Path of Direct Access', by Panicos Papadopoulos, associate professor of the Polytechnic School of the Aristotle University of Thessaloniki
– Philosophy in the Arts: from personal art to human art, by Nickos Lygeros, professor of Geostrategy
– Philosophy's contribution to Science, by Socrates Delivogiatzis, professor of the Faculty of Philosophy of the Aristotle University of Thessaloniki
The event was held in commemoration of World Philosophy Day.