'Touches of Eternal Beauty', exhibition at the Town Hall (Prague, Czech Republic)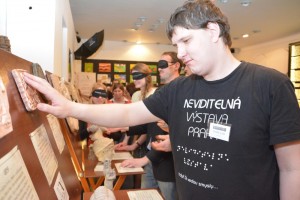 New Acropolis organized an exhibition of archaeological reproductions, Touches of Eternal Beauty.
The exhibition took place in cooperation with the Invisible exhibition at the New Town Hall in Prague.
New Acropolis created a unique style of archaeological reproductions inspired from the ancient cultures of Greece, Egypt, Rome, the Orient, South and Central America, as well as from Bohemia and Moravia. Sufficiently plastic and tactilely distinctive reproductions were chosen in cooperation with the Technical Museum in Brno to bring ancient art alive for blind people and for the general public.