Exhibition: 'Genesis' (Zagreb, Croatia)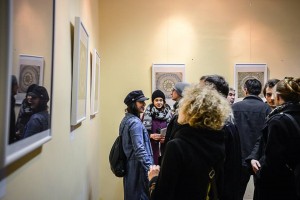 An exhibition of graphic art entitled GENESIS opened in January at New Acropolis Zagreb.
The graphics, created by Josip Zanki, President of the Croatian Association of Artists, are made in the traditional technique of four-layered coloured copper-plate printing, concealing in the background ancient geometric patterns. These multi-layered artworks, of which some were created over several years, invite a viewer to enter the labyrinth of symbolic values.