Presentation of a new book in Lisbon (Portugal)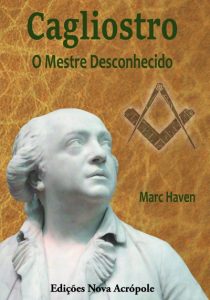 The presentation of the book Cagliostro, the Unknown Master by Marc Haven, took place at the central branch of New Acropolis in Lisbon, published by Nova Acropole Publishing House.
The activity was led by José Carlos Fernández, director of New Acropolis in Portugal and Gabriela Palha, translator of the work to Portuguese. Both highlighted aspects of the life and personality of Cagliostro, as well as the role that he played in history.