Seminar on Maya culture (Lisbon, Portugal)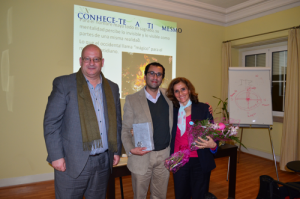 Patricia Muñoz Peralta, director of New Acropolis Guatemala, accompanied by Professor Roberto Pérez, visited the central branch of New Acropolis Lisbon (Portugal) where they presented the seminar "Ancient Maya: the sacred book Popol Vuh and the spirituality of the Maya".
The activity was presented in two parts. First, Professor Roberto Pérez explained the creation myth as it is described in the Popol Vuh and unveiled some of the most representative myths of the Maya such as the famous ball game.