Specialized flood protection training (Hungary)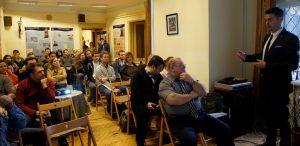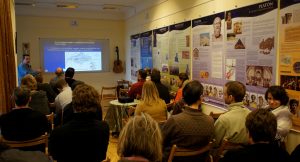 As part of a decades-long collaboration with the Budapest Association for Civil Protection and Disaster Management, various volunteers received a flood protection training in the 'Hunyadi' Center of New Acropolis Hungary.
Based on the example of the 2001 flooding on the upper River Tisza, participants of the course were introduced to the main types of dams, their scope of application and the process of protection from emergency through relocation of the population to damage assessment and reconstruction.
The theoretical part of the course was followed by a practical training, during which participants learned how to effectively build a dam from sand bags.