'The Little Prince' at the Saint Nicholas Center (Timisoara, Romania)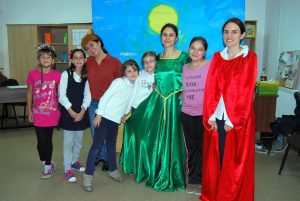 New Acropolis Timisoara volunteers visited the teenagers from Saint Nicholas Center, a partnership that began two years ago.   The activity took place during "The Week of Volunteering" event, organized by Pro Vobis.
On this occasion volunteers prepared a play adaptation of The Little Prince story, aiming to foster the youths' sensitivity towards theater and art, but also bring them closer to valuable life lessons contained in the short but timeless work by Antoine de Saint-Exupéry.