Evening with "the Prophet" (Chicago, USA)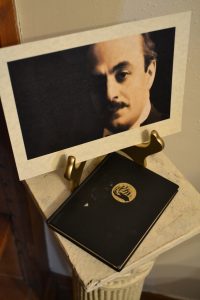 The New Acropolis Chicago school celebrated National Poetry Month with a special cultural event on "The Prophet", a hundred year old book of poetry by Gibran Khalil Gibran, a poet, artist, writer and philosopher.
The members of the school presented his beautiful and thoughtful poems and the poet's interesting life story. We also had a discussion along with a delicious meal.