New edition of "Street Delivery", an encounter with Art (Timisoara, Romania)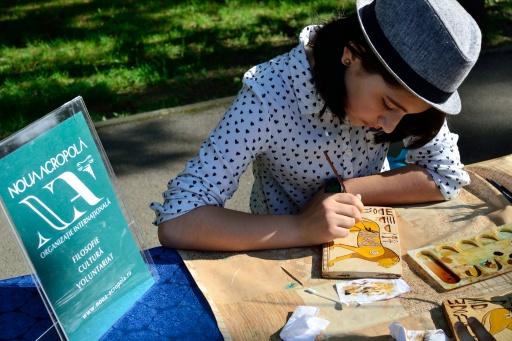 This year's edition of 'Street Delivery' brought together artists and skilled artisans.  New Acropolis volunteers organized several workshops for all those interested, including the creation of textile dolls, handmade jewelry such as traditional bracelets, and painting of archaeological reproductions based on the works found in the world's largest museums.
The 'Rosetta Stone' workshop offered the opportunity to manufacture reproductions of this famous stone which represented the decryption key to hieroglyphic writing.
Last, but not least, people interested in philosophy had the chance to discuss Timeless Values in order to help them redefine a healthy attitude towards work during an open discussion called 'Youth and Work'.