"Pathways to Harmony" on Art Day (Brazil)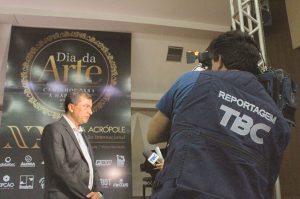 With the title "Pathways to Harmony", New Acropolis Brazil celebrated Art Day, for the seventh consecutive year. This event – which aims to give beauty and harmony to people and show the importance of art as an element of human transformation-, was held in eleven capitals of the Northern, Midwestern and Northeastern regions of the country.
The novelty this year is that it was held in various public places donated by institutions and local governments. Movie theaters, theaters, a historic building and even a government palace, became spaces for lectures and performances of music, dance, poetry and theater, painting and in-vivo sculpture, etc.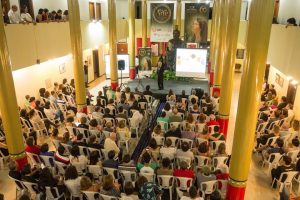 Highlights of the event included performances by the Cellos Brazil Quartet and the Metropolitan Orchestra of Brasilia, and the Saxophone Quartet from the University of Tocantins. In Natal a talk was offered on the importance of art, accompanied by various musical performances.
In Brasilia, activities were carried out at the central branch of Lago Norte, and closed with the lecture "Art: Pathways to Harmony", by Director Luis Carlos Marques Fonseca.