Philosophical Theater with "The Little Prince" (Vienna, Austria)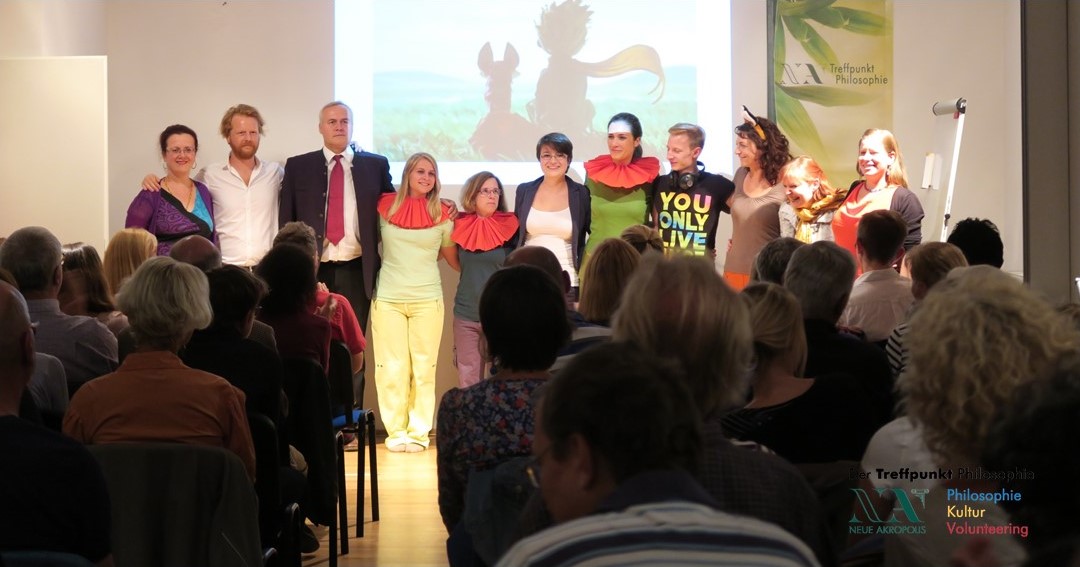 For the third time and with a great audience turnout, Antoine de Saint-Exupery's The Little Prince  was staged, a philosophical vision of one of his most popular short novels.
In the first half, some of the most important scenes in the book were recreated in order to re-experience its timeless teachings. In the second half, a question was raised: What would happen if the Little Prince decided to return to Earth today?
The result was a self-reflective journey through the paradigms that make up our modern society. The idea of wealth without reason, an educational system that does not build personality, being slaves to work or technology addicts were also some of the issues that emerged on the stage.