Summer activities at New Acropolis (Lisbon, Portugal)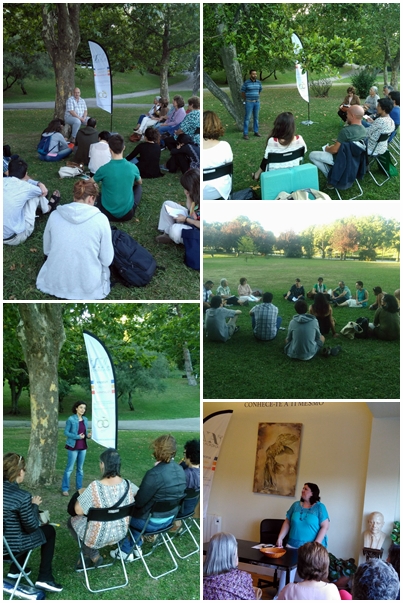 New Acropolis Lisbon carried out its traditional summer activities with a series of open classes assembled in a cycle called "Conversations in the Garden". These classes/social gatherings were led by New Acropolis volunteer teachers who, every Wednesday, addressed philosophical themes such as "The value of the word", "Kindness, the sun of the human soul", "Honesty, true beauty", "The 7 eternal laws of nature" and "The path of true freedom".
A hundred people participated in these events during the summer period, which shows a great interest in Philosophy even during holidays! Thank you very much to all!