6th Nocturnal Gymkhana. Searching for the Sunrise (Elche, Spain)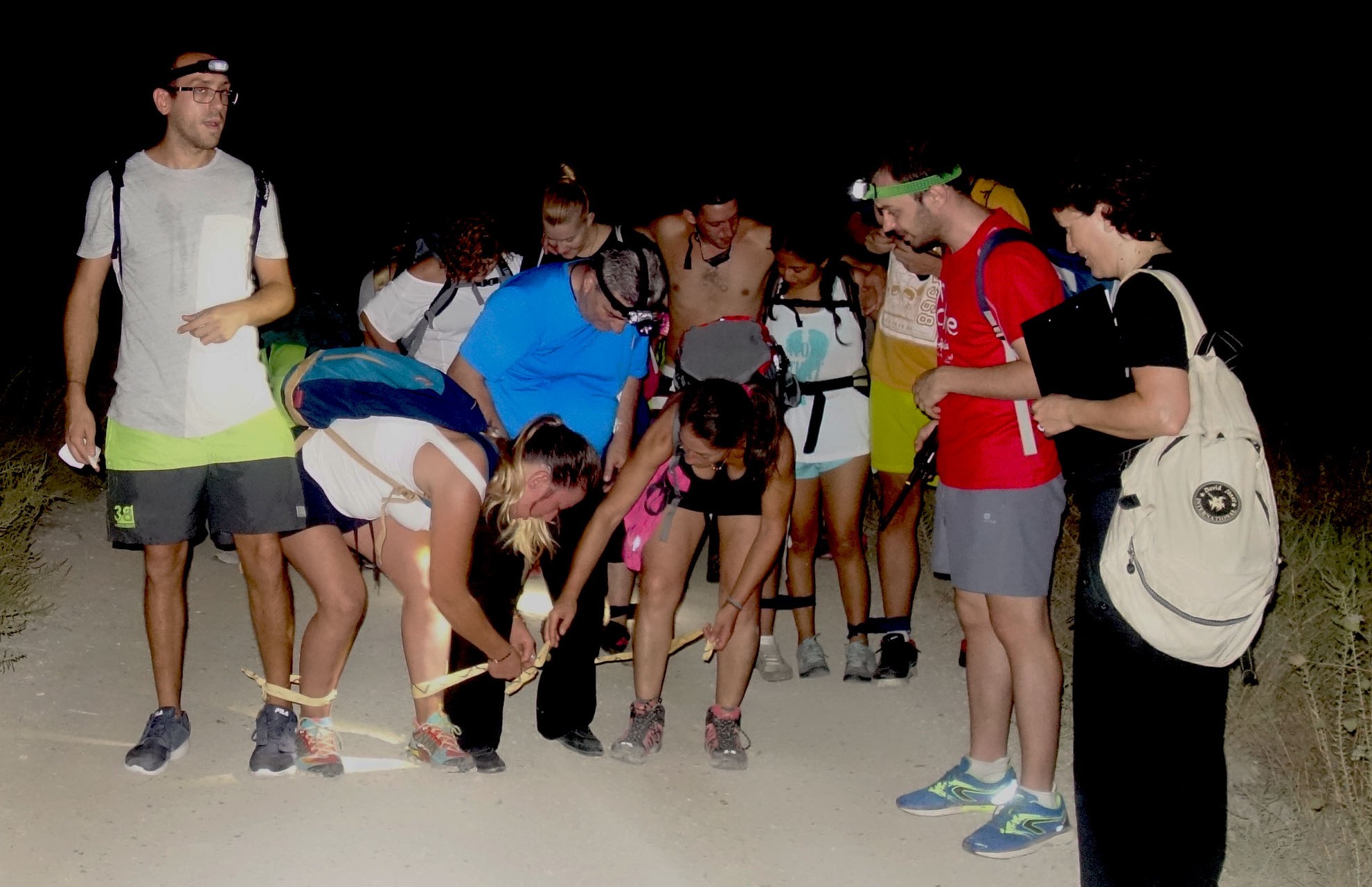 Space Alexandria carried out the 6th nocturnal Gymkhana. Dozens of people of all ages spent the early hours of Saturday to Sunday deciphering clues and surpassing tests until completing this edition.
During the journey, games, races, riddles and other physical and mental challenges took place. Participants had to overcome these tests, while they discovered the route to follow through a series of clues. Humor, competitiveness and collaboration among team members were present on a night that ended with a swim at the beach at sunrise.
Nocturnal Gymkhana aims to offer a healthy entertainment alternative. It also represents the way to overcome the challenges that we face in life. From this viewpoint, it promotes the development of values like effort, endurance and creativity, necessary to achieve great goals.