Awards Ceremony: 19th Short Story and Poetry Contest (Santa Ana, El Salvador)
New Acropolis was pleased to participate in the recent Gala rewarding the winners of the 19th Literature Contest (Short Story and Poetry): "The small things done with heart."
Participants from Santa Ana, Ahuachapán and Sonsonate attended the event held in the auditorium of UNASA, along with around 300 other attendees.
Mrs. Milena de Escalón, Mayor of Santa Ana, Prof David Núñez at UNASA, Mrs. Ana María Torres from the Ministry of Education of El Salvador, and Mr. Carlos Balcaceres, President of New Acropolis El Salvador, gave supportive speeches at this event. The support and collaboration of all participating institutions – both public and private in the western part of the country – was warmly acknowledged. Attendees also enjoyed a tribal dance performed by Tribal Sisterhood Kinesis.
To know more about the contest winners; blog de Nueva Acrópolis Santa Ana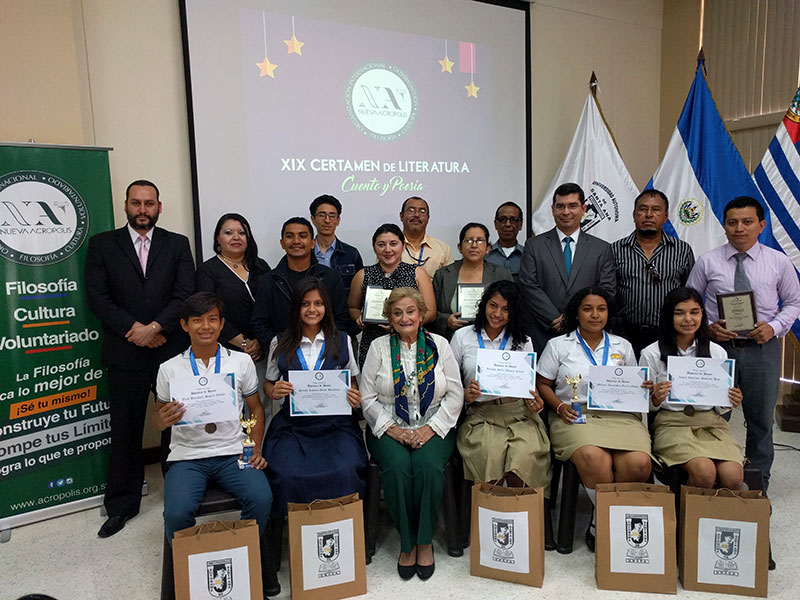 Winner – Short Story

Winner – Poetry