Cocoa Night, Color and Music! (Cartago, Costa Rica)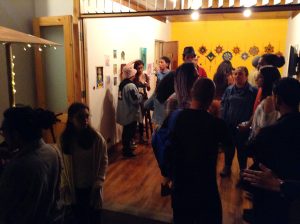 Poetry, music, and painting were protagonists in "Cocoa Night" organized by New Acropolis Cartago in collaboration with the volunteers of Darte Arte.
All the artists of the community brought their works, their music, their painting and their art; and between cafes and chocolates, each one expressed himself in the most beautiful way possible.