More than 2500 volunteers made possible the 35th New Acropolis Peru Music Competition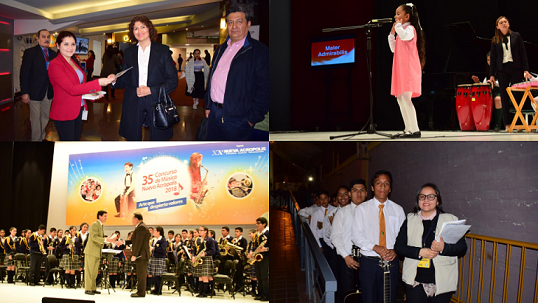 Our 35th edition of the New Acropolis Music Competition brought together more than 2500 volunteers from 10 cities in Peru that made it possible for thousands of children and young people to encounter art.
Organized in teams, volunteers welcomed participants, attended to the audience, gave gifts to the children,  provided security for theaters and various auditoriums, giving life to the largest educational and cultural event in Peru.
Once again the competition brought together 25 000 grade-school and high-school children who deployed their musical talent in bands, flute ensembles, choruses, orchestras, folklore groups, among others.
Volunteers shared a great teamwork experience in the competition that has been uninterrupted for 35 years, promoting music education in Peru.