New letter of support from His Holiness the Dalai Lama on the occasion of the commemoration of the 150th anniversary of the birth of Mahatma Gandhi (Mumbai, India)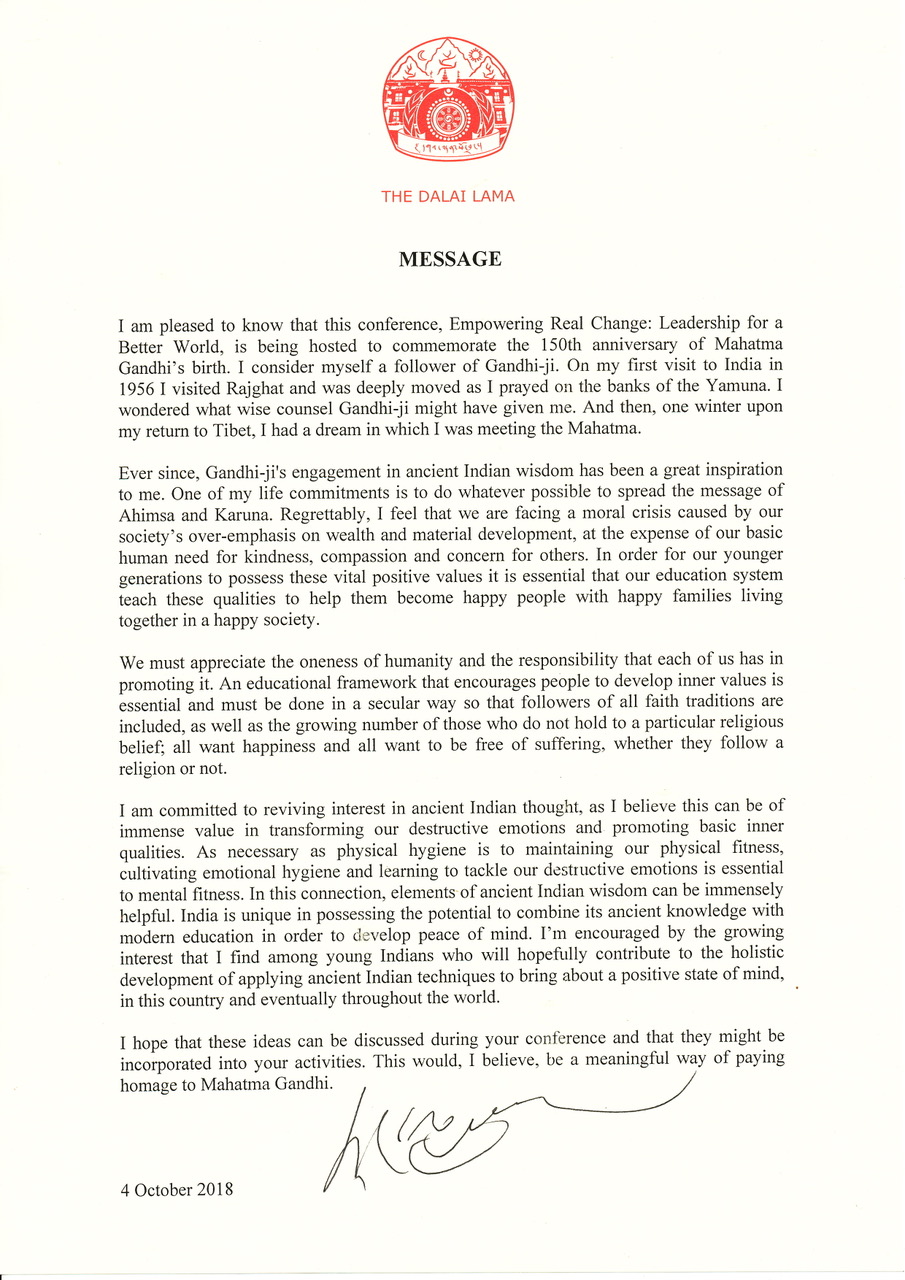 His Holiness The Dalai Lama recognized the importance of the upcoming conference entitled "Empowering Real Change: Leadership for a Better World" hosted by New Acropolis Cultural Organization, to commemorate Mahatma Gandhi's 150th Birth Anniversary.
Through a special personal message His Holiness expressed that he is pleased to hear of this initiative, and highlighted the need to cultivate "kindness, compassion, and concern for others. In order for our younger generations to possess these vital positive values it is essential that our education system teach these qualities to help them." Furthermore, he highlighted the need of "reviving ancient Indian thought, as I believe this can be of immense value in transforming our destructive emotions and promoting basic inner qualities." And he reiterated that an event that investigates these themes would be "a meaningful way of paying homage to Mahatma Gandhi."
To read the entirety of His Holiness' message click here.