Book Club (Tirana, Albania)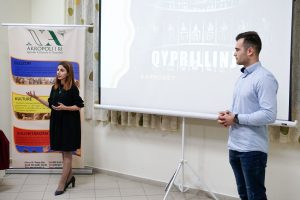 Latest 'Book Club' gathering dedicated to the book 'Palace of Dreams' by Ismail Kadare.
The 'Palace of Dreams' follows the rapid rise of Mark-Alem, a young Ottoman Albanian related to the powerful Köprülü family, within the bureaucratic regime of the title palace, a shady ministry whose objective is to gather, examine and interpret the dreams of the empire's subjects in order to uncover the master-dreams, which are believed to shell the future destiny of the Sultan and the state.
The novel develops a philosophical environment around which we can take a better understanding of human nature, questions that accompany him during his life, about overcoming oneself, dignity and power.