Collaborating in the excavation of the archaeological site of Salar (Granada, Spain)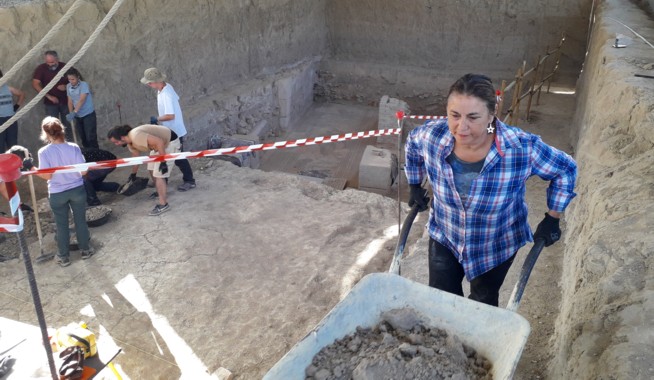 A group of volunteers from New Acropolis Granada participated in the excavation work of the Roman Villa of Salar. This villa located west of Granada dates back to the 1st century A.D. and excavations began in 2004. During this 4th campaign carried out under the auspices of the Salar City Council, in collaboration with the Provincial Council, under the direction of the archaeologist Julio Román, a few small pieces have been found to complete some thirty square meters more of the mosaic found in previous campaigns, where one can see the continuation of the great hunting mosaic, depicting the figure of a young man with a spear and a dog in front of a wild boar. The young man, as Julio Román explained, would be the dominus, or owner of the villa, who would have ordered its construction.
There is no doubt that what has been found in the Roman Villa of Salar in this 4th excavation campaign, is of vital importance, because it shows the magnitude of the Villa, and all that remains to be excavated. It also highlights the good work carried out by the team of archaeologists and the City Council of Salar, which welcomed the volunteers, making them live an enriching experience. The volunteers stated they are ready to continue collaborating in future campaigns!