Sanskrit Language and Indian Literature Course at the GRÃO VASCO National Museum (Viseu, Portugal)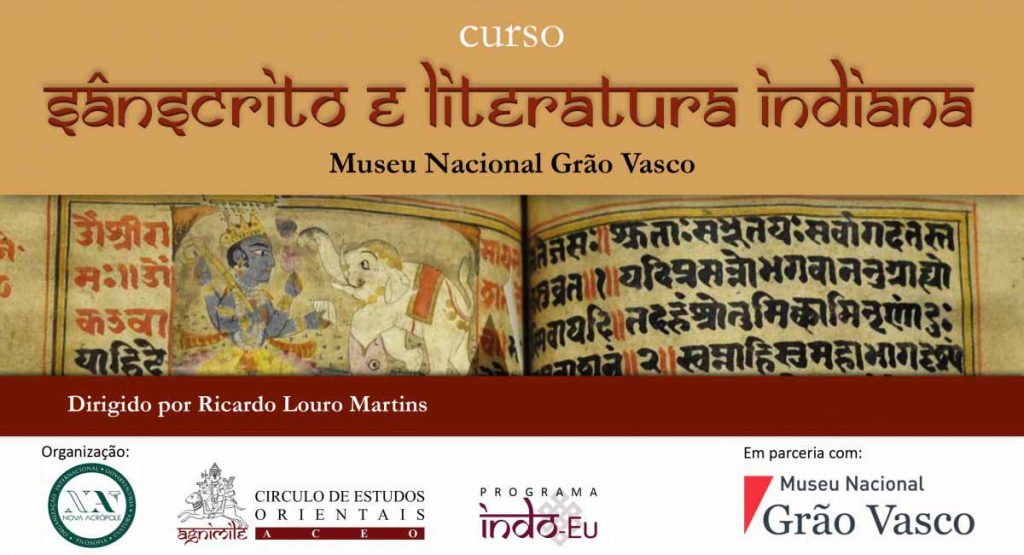 New Acropolis Viseu (Portugal), along with the Agnimile Oriental Studies Circle and with the support of the Grão Vasco Museum, offered this course led by Dr. Ricardo Louro Martins, professor of History and Culture of Religions at the Faculty of Arts of the University of Lisbon, and instructor at New Acropolis Viseu.
With a duration of 50 hours (distributed over several months), the objective of this course is to introduce students to the Sanskrit alphabet and its grammar, in terms of its development and classification, to acquire indispensable tools for the study and interpretation of historical, linguistic and cultural currents of Indian origin. Learning takes place through correct pronunciation, reading, writing and exercises based on Sanskrit sources.
This course is part of a series of initiatives to be carried out in the upcoming months to commemorate the 150th anniversary of the birth of Mahatma Gandhi.