"In order for the human being to experience a renaissance!" – 500 years after Leonardo da Vinci's death (Athens, Greece)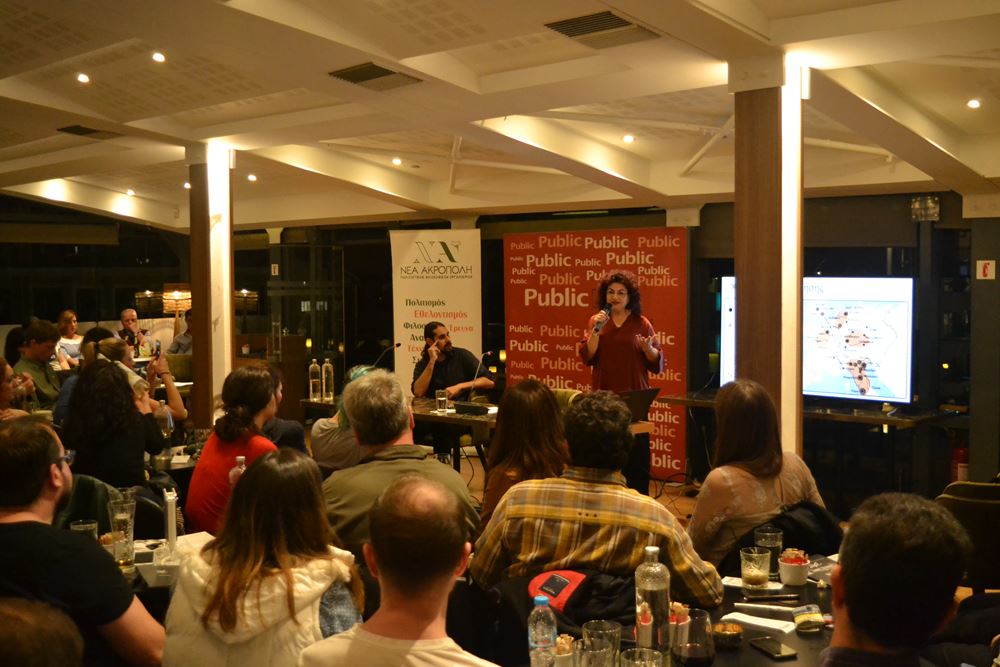 About "a philosopher of the Renaissance",  Leonardo da Vinci – in conjunction with World Philosophy Day – the "New Acropolis" in Greece held an open event on November 18, 2019, at the Public Cafe in Syntagma Square, in Athens.
Ms Theodora Martzoukou, spokeswoman for the New Acropolis International Organization in Greece, spoke of "the Renaissance person that  learns from Nature, studies History and is a conscious human being and part of History. Because he/she is an active person and wants to evolve and open his/her horizons … ". Also, in an extensive presentation, on the historical transition from a medieval era to a renaissance, she emphasized how important it is that the civilizations rise and the human beings live a life of ideals and values ​​… in order for a true internal and external Renaissance to be experienced.
About the life and work of Leonardo da Vinci and the concept of homo universalis, Mr. George Lycargyris,  psychologist, spoke with particular reference to the unique notes of the scientist and artist and his innovative works: "Leonardo da Vinci lived for creation, lived for action … an artist – a rebel for his time – who saw the unity and interconnectedness of all ..a person that put each idea into practice. "
The event was enriched by a fruitful interaction with questions and discussion with the audience.
With many thanks to the Public Cafe, in downtown Athens (Greece), for hosting the event in its premises.