Musical evening: "Daniel Fortea, fighting for beauty" (Castellón, Spain)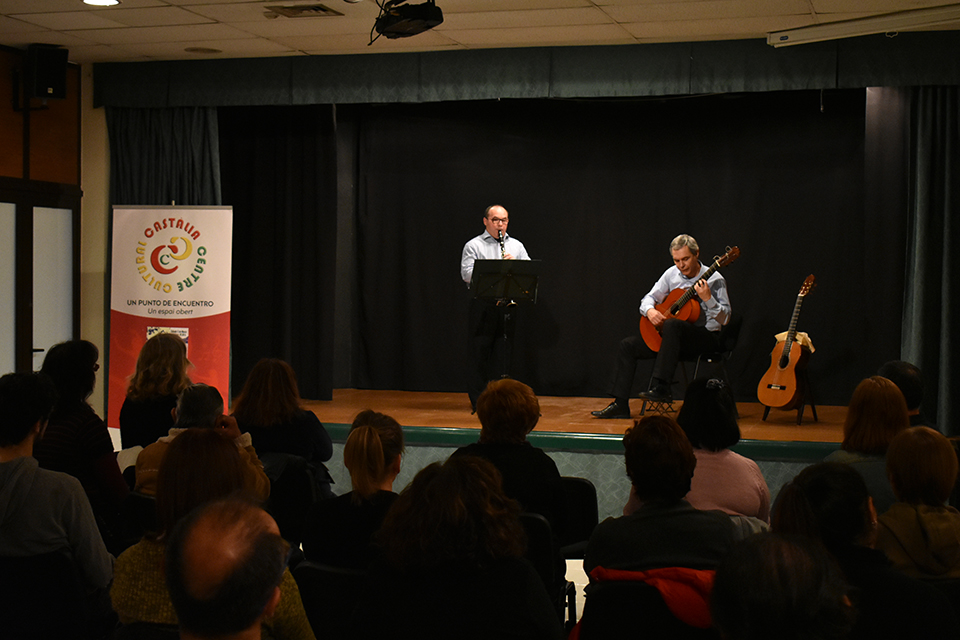 New Acropolis, in collaboration with the 'Tristan' Institute of Music, organized a musical evening at the Castalia Cultural Center, as tribute to the  Castellón musician Daniel Fortea Guimerá.
His legacy is the result of an internal transmutation. The joys and sorrows, successes and failures, which after passing through a sensitive personality, were captured in scores.
With live music for guitar and clarinet, Carlos Farraces, Jesús Arnau and Ricardo Rodríguez, interpreted works by this extraordinary concertist, such as: "In My Refuge", "I am alone!", "Rose Petal", "Violet Leaf", "Caprice", etc.