The sacred in ancient Egypt (Bordeaux, France)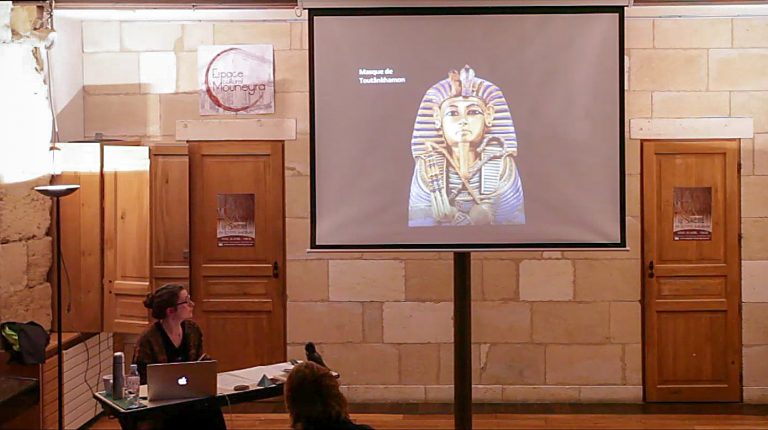 Lecture given at Espace Mouneyra by Marine Adam on ancient Egypt, who discussed the unique views on life, man and death of the Egyptian people.
For ancient Egyptians, the real is not just what we see, the concrete and the material. The real is made up of the visible and the invisible.
She showed us that there are always two great opposing forces: life and death, the visible and the invisible, the high and the low, the deluge and the drought, the full and the empty.
These seemingly opposite forms are complementary: one cannot exist without the other. For Egyptian thought, man is "unconscious" when living in an unholy world without placing the sacred at the heart of his life. She reminded us that "sacred" means that which is very significant, that which we give meaning to.